Consumer Reports embraces Model 3 after braking update



One of the really impressive benefits of owning a Tesla is that the performance and features of the car that you buy can improve during the time that you own the car.

Simply put that just does NOT happen with a typical petrol or diesel motor vehicle that you purchase from other car manufacturers.............as soon as your buy the car there will be an update of the same car with better features etc. The only way to get these new features is to buy the new model.............and so the wheel goes round and round.

But with Tesla the wheel goes around somewhat differently.



Here is a recent example of the Tesla approach to improving both their new and used cars:



Tesla has sent an over the air update for the Model 3 that has improved the electric car's braking performance considerably. Enough in fact for Consumer Reports to change their mind so that they now recommend the Model 3.

The Model 3 is thus no exception from the Tesla electric cars anymore that usually got top ratings from Consumer Reports. Only this time, the testing organisation had found fault when they said that the braking distance notably deteriorated.

Specifically, Consumer Reports found that initial emergency braking of the Model 3 was within the limits of what Tesla had claimed, but that the performance could not be repeated. The first report concluded that a braking distance of 46 meters at a speed of 100 km/h, "was far worse than any contemporary car we've tested and about 7 feet longer than the stopping distance of a Ford F-150 full-sized pickup."

Their new report following Tesla's over the air (OTA) update however, is full of praise and even left the testing organisation impressed. Says Jake Fisher, director of auto testing at Consumer Reports: "I've been at CR for 19 years and tested more than 1,000 cars and I've never seen a car that could improve its track performance with an over-the-air update."

The Model 3 braking distance has been improved by almost 20 feet, positioning it into the realm of premium cars.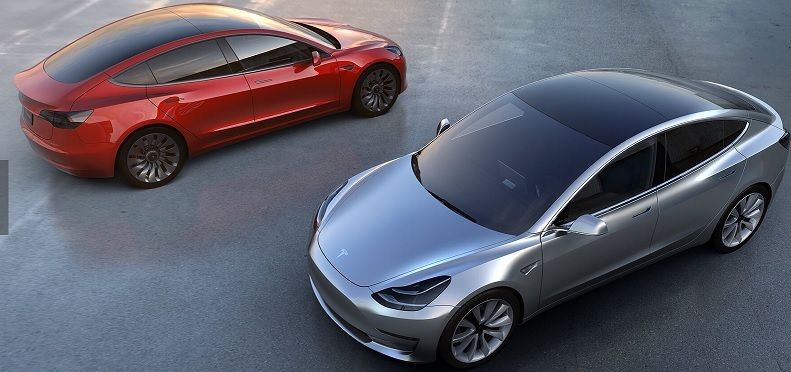 A Tesla spokeswoman said in an email to the organisation that the company had improved the software for the Model 3's antilock braking system to adapt to variations in how the brakes might be used and to respond to different environmental conditions.