CAR REVIEW ON NEW FOUR CYLINDER FOUR FALCON:



A comprehensive car review of the new FG Falcon MkII EcoBoost has been posted in our NEWS section.

LINK: http://www.carsofaustralia.com.au/news.php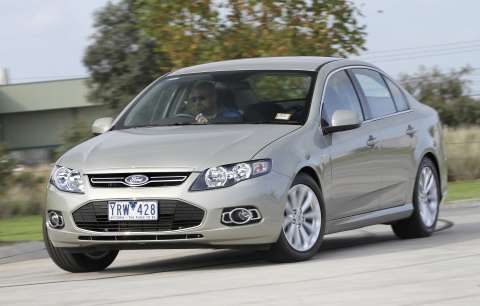 The four cylinder turbo model is available on XT, G6 and G6E at no additional cost with pricing for the new FG Falcon MkII sedan range starting from just $37,235 for the Falcon XT EcoBoost, the same as the in-line six cylinder.

With no added price penalty for Ford's global high-tech EcoBoost engine the company is no doubt hoping it will be a big selling point for dealers as they attempt to stop the sales decine of this iconic Australian family and fleet sedan.

The 2.0-litre EcoBoost four-cylinder is surprisingly close to the six-cylinder's power and torque outputs of 195kW and 391Nm with the four-cylinder turbo providing 179kW at 5500rpm, and 353Nm of torque at 2000rpm. In simple terms the four cylinder engine does match the body size of the Falcon but it will not give some buyers the grunt they want for towing purposes.