Mazda Motor Corporation has announced that production of the Mazda MX-5 reached one million units on 22 April 22 2016.

The milestone figure was achieved over 27 years, with mass-production of the MX-5 starting at Ujina Plant No. 1 in Hiroshima in April 1989.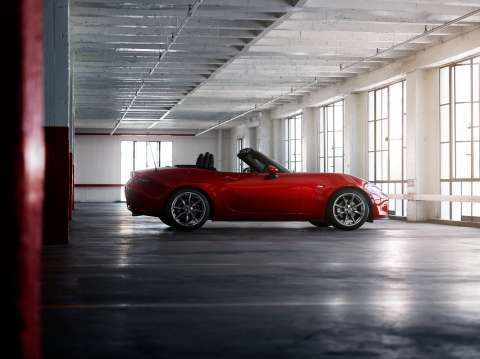 The MX-5 is also critically acclaimed, with over 200 awards from around the globe to its name. The fourth-generation model released last year has won a string of awards, including 2015-2016 Car of the Year Japan, World Car of the Year and World Car Design of the Year 2016.

The MX-5 has held the Guinness World Record for the best-selling open-top two-seater sports car for many years.


M
ore information is posted in our
Forum section.
We now post Australian and international motoring, motor racing and car rally News in our FORUM section.

Our FORUM area has over 4,100 posts with news, views and commentary on a broad range of motoring topics.

Both international and Australian Motoring news is updated daily onto our FORUM with many articles added that are not usually published on other media outlets and/or motoring websites.
After much ado, Elon Musk has finally taken the wraps off the Model 3 in California and the new Model 3 will cost $35,000 in the USA. The base version of the EV will go from 0 to 60 Km/h in under 6 seconds, while there will also be are versions that can go much faster as Musk put it
.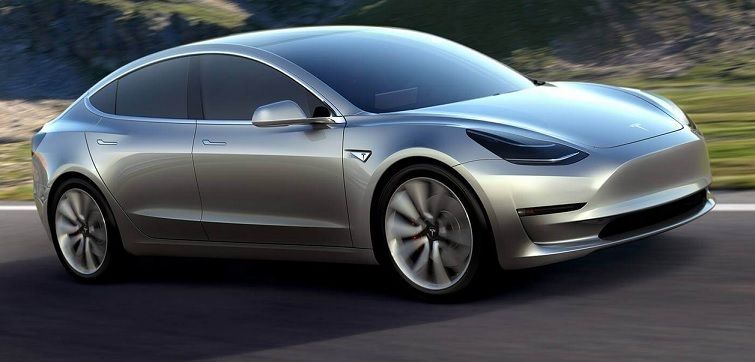 O
ver 325,000 Model 3 cars have already been reserved

world-wide as Tesla car enthusiasts have placed their $1,500 deposits on the table.


The new Model 3 has no grille and we think it looks a bit odd........a car really must have some sort of front grille.
So our website asked the design team at

Cadonia Australia

in Sydney if they could come up with a couple of concepts that added a front grille onto the Model 3.

Pics of the concepts they created are posted in our
Forum

section.