Six figure prices paid for two special interest classic Holden models headed a strong result in Shannons final Sydney Auction of 2016, with a 96 per cent clearance rate of vehicles and 100 per cent of memorabilia driving a $2.15 million sale.

The absolute highlight of the St. Leonards auction was the $225,000 paid for a one family owned 1969 Holden HT GTS 350 Monaro presented in unrestored 'survivor' condition.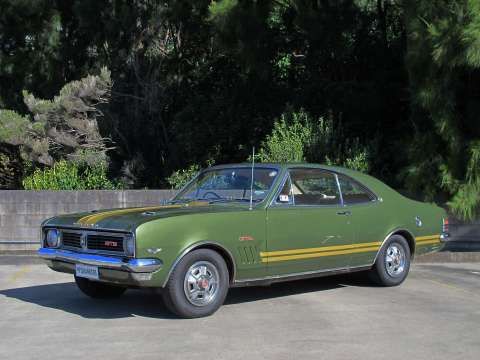 Another standout result was the $155,000 paid for a desirable late-series Jaguar E-Type 4.2 Series 2 Coupe that had been the subject of a ground-up restoration, while a rare 1974 Maserati Khamsin coupe went for $128,000 and a 1959 right hand drive Chevrolet Corvette convertible sold for $105,000.
More information is posted in our
Forum section.
We now post Australian and international motoring, motor racing and car rally News in our FORUM section.

Our FORUM area has over 4,300 posts with news, views and commentary on a broad range of motoring topics.

Both international and Australian Motoring news is updated daily onto our FORUM with many articles added that are not usually published on other media outlets and/or motoring websites.
More than 100 Australians have placed an order for the Giulia prestige saloon, which goes on sale in February. The 375kW, twin-turbocharged V6 Giulia QV can accelerate from rest to 100km/h in 3.9 seconds and has a top speed of 305km/h.
The Giulia's potent engine is the most prodigious in its class for specific power, its 375kW coming from just 2.9 litres capacity. It is teamed with a quick-shifting 8-speed automatic transmission that has the smarts to preload downshifts if the driver flicks the paddle before revs have dropped sufficiently for a lower gear.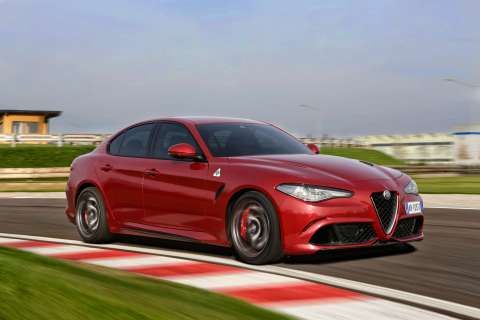 The Alfa Romeo Giulia QV currently holds the Nurburgring production sedan lap record of 7min 32sec, set by Alfa Romeo test driver Fabio Francia in September.

More information is
posted in our
Forum

section.