Molly Taylor has re-written the Australian Rally Championship record books by becoming the first female Heat winner in the sports history.

In a day that saw competitors bloodied and bruised from the very outset, with the notorious West Australian gravel playing a large part in driver's fortunes, Molly has created history with her win.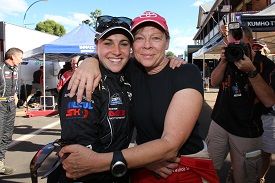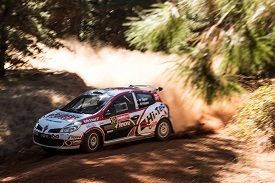 Molly Taylor is currently ranked as the world's best female rally driver after spending the last five seasons competing in Europe.

Link to article in our Forum section.

We now post Australian and international motoring, motor racing and car rally News in our FORUM section.

Our FORUM area has over 3,500 posts with news, views and commentary on a broad range of motoring topics.

Both international and Australian Motoring news is updated daily onto our FORUM with many articles added that are not usually published on other media outlets and/or motoring websites.
Top Gear fans have hand delivered (well....that should read TANK DELIVERED) a petition to the BBC offices in London by tank.

A Stig in full regalia sat on top of the tank to complete a memorable arrival at the BBC.

A UK Blogger Guido Fawkes had started an online petition to "save" Jeremy Clarkson and it snowballed from there with a staggering 1 million people adding their names to the quest to ensure Clarkson was not shunted from Top Gear.

There are also reports circulating that in a sign of their solidarity, co-hosts May and Hammond have refused to shoot studio segments for upcoming episodes of Top Gear without Clarkson.
The BBC has now confirmed it will not be renewing Jeremy Clarksons contract in the wake of an altercation with one of the Top Gear producers.

More information is posted in our
Forum section.